June 22, 2018 - 637 views
| | |
| --- | --- |
| Genre | rock, female vocalists, 80s, Canadian, pop |
Alannah Myles (born December 25, 1958), grew up in Toronto, Canada listening to FM radio stations that strongly influenced her eclectic style of music. As a young girl she competed as an equestrian in Canada's prestigious Royal Winter Fair later studying to be a graphic artist, actor, stunt model, make up artist and wardrobe stylist to pay for her true calling, music. 
Between appearing in TV ads, modelling and local gigs which due to her multi-tasking confused Canadian labels who continually rejected signing her as a recording artist so she financed 2 songs from her 1989 debut album with match financing from FACTOR and Much Music's Christopher Ward who wrote songs (Black Velvet), executive produced and helped manage her music career signed to Atlantic Records with worldwide international success.
Myles' first self titled album (1989) produced four Top 40 hits, "Love Is", "Lover of Mine", and "Still Got This Thing", as well as the international classic hit, "Black Velvet", won her a 1991 Grammy award for best female rock vocalist along with four Juno Awards, and a Diamond award for sales in excess of one million in Canada - the only debut artist to retain this status.
In 1991 America's ASCAP awarded the song, Black Velvet with a 'Millionaire Award' for the highest radio airplay in the world and again in 2005 for over five million radio plays of "Black Velvet". Canada's SOCAN awarded the songs, "Black Velvet" and "Lover Of Mine" each with an award for over one hundred thousand plays in Canada in 2005 with her classically orchestrated ballad, international number one hit, "Song Instead Of A Kiss" to follow.
Her follow-up album; Rockinghorse (1992) received a Grammy nomination for best female rock vocalist and three Juno Awards. After sale of over eight million records on three albums Alannah concluded her alliance with Atlantic Records and signed with Miles Copeland's Ark 21 Records to release her fourth record, A Rival (1997) which produced the top 40 hit, 'Bad 4 You'. WMG released The Very Best Of Alannah Myles (1999) containing hits from four albums and newly recorded songs. 
After a lengthy songwriting hiatus Alannah released her fifth studio album in 2009 containing 11 brand new studio recordings along with several new versions of her classic worldwide hit title track, 'Black Velvet'. Executive produced with co-producer Mike Borkosky from Toronto and Veronica Ferraro from Paris, France, world renown producer Terry Brown mixed one her finest audio CD recordings to date showcasing the same sultry rock blues we've grown accustomed to from Alannah.
Her retitled CD, (85bpm) is set for independent re-release with new remixes and a complete remake of her classic hit Black Velvet. The last track, Trouble was written in Nashville and recorded in Toronto with a jug band gives evidence to an old black man living inside her soul.
Source
Top Tracks
1
Black Velvet
2
Lover of Mine
3
Love Is
4
Still Got This Thing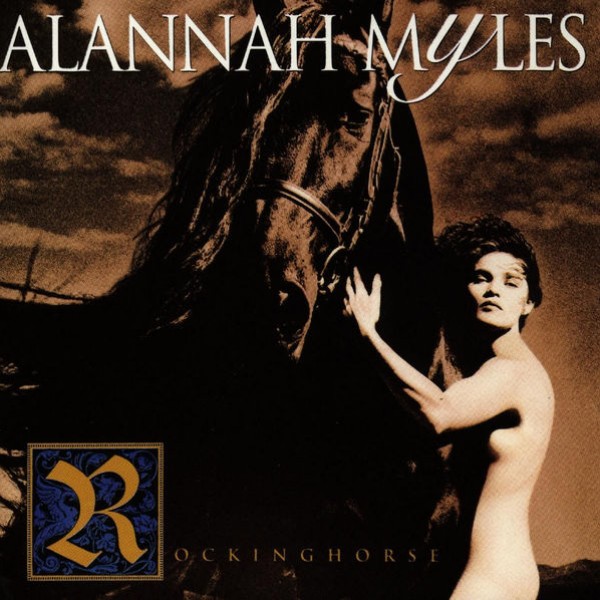 5
Song Instead of a Kiss
6
Rock This Joint
7
Who Loves You
8
Kick Start My Heart
9
Just One Kiss
10
If You Want To
Top Albums
Billboard: #1 Hits Of The 90's
tracks